Thanks to all customers who completed our recent Customer Survey. Your feedback and insights help us consider how we can improve our products and services moving forwards.

Around 25% of customers responded to the survey. The responses included specific ratings as well as useful additional comments. Below we've highlighted responses we received to particular questions and actions we are now undertaking to address your feedback.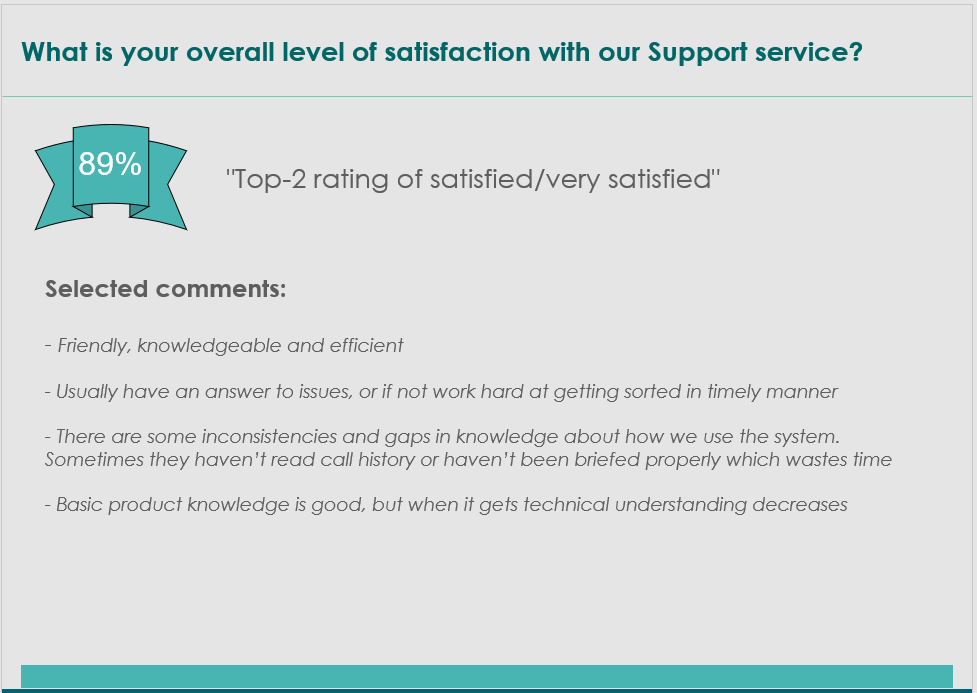 In terms of overall satisfaction with our service, 89% of respondents advised they were 'Satisfied' or 'Very satisfied'. Whilst we feel this is a high benchmark overall, there is clearly still some room for improvement. In general, the comments we received suggested that whilst the Dolphin Team provide a friendly service and usually respond efficiently, there are sometimes inconsistencies according to the experience of team member and issue being discussed.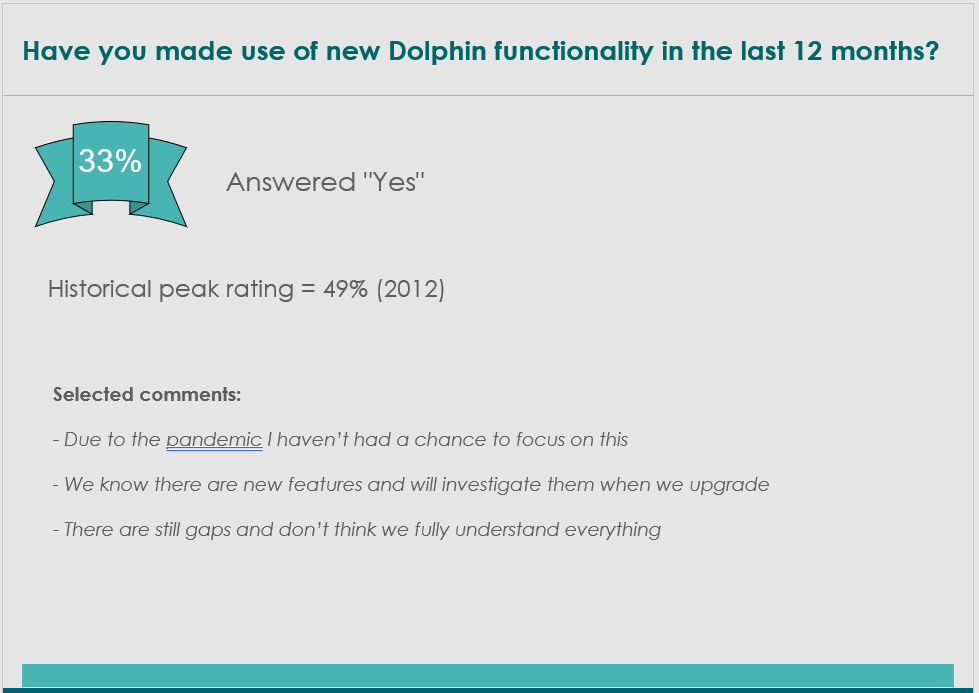 Around one-third of customers indicated they had made use of new Dolphin functionality in the previous 12 months. This was lower than previous years. Whilst this can be partially attributed to the business impact of the pandemic, from the associated comments received it's apparent that customers don't always feel they are up-to-date about the range of features and modules that are available to them.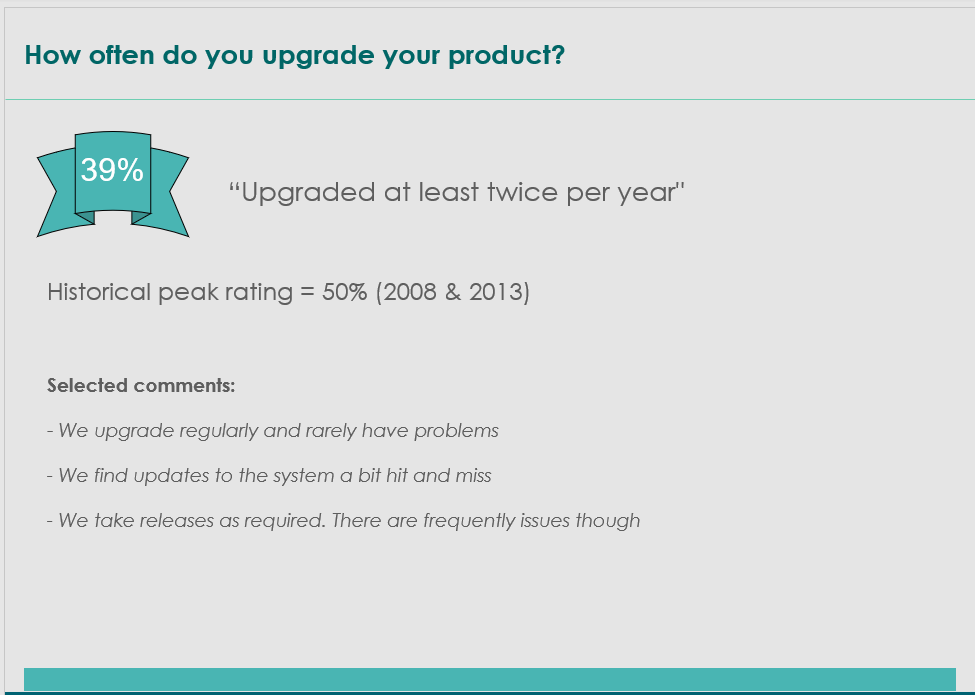 As can be seen above, frequency of customer upgrades has also reduced compared with previous years. And customers report that upgrades don't always run smoothly for them.

Initiatives to address customer feedback

Specific initiatives are underway to reflect customer feedback. These include:
Additional training for the Dolphin Support Team
Increased communication with customers
Improving the efficiency of Upgrades
Additional training for the Dolphin Support Team
Members of the Dolphin Support Team have recently received individual training around functionality and logic. We have also undertaken daily catch-up sessions to review outstanding cases and mentor team members with the aim of ensuring customers receive consistent and meaningful responses.

Increased communication with customers
You may have noticed that we have introduced monthly customer newsletters, with each edition providing products updates and general news. To date, we have covered topics including Customisable Letters, Integrated Itinerary Builders, Dolphin shortcuts, Automation Features and more. If you missed them all previous editions can be found on our Help Centre.

We hope you find them useful. We would welcome any suggestions or feedback you have, in this case please contact info@dolphind.com

Improving the efficiency of Upgrades
Over recent months we have been migrating customers to Dolphin v.20, incorporating a single code base and infrastructure improvements. One of the benefits customers should therefore experience with v.20 onwards is that the upgrade process is swifter.

We also have plans to move to a self-service schedule for upgrades within the next 24 months. Which will provide customers with more flexible options for completing upgrades.