Images can dramatically enhance the professional look and feel of your customer facing documentation. The details below describe where and how images can be configured to display on booking confirmations, quotation and itinerary documents.
There are a number of areas in Dolphin where images can be configured for use on customer documentation, listed below.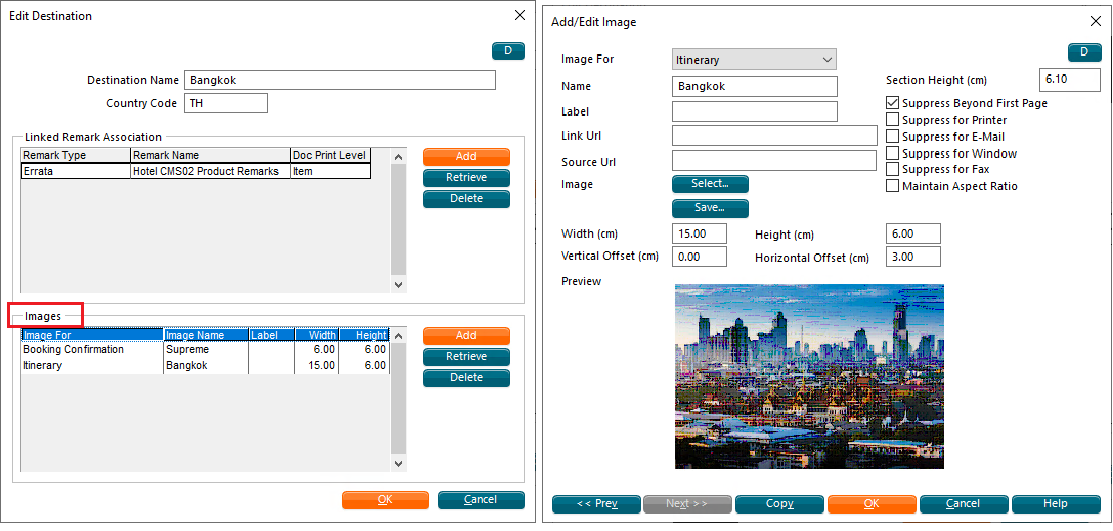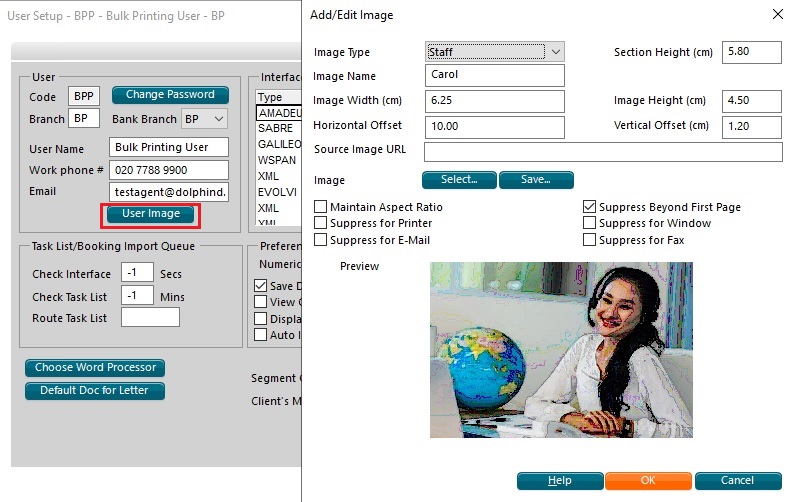 Product Codes (thumbnail images)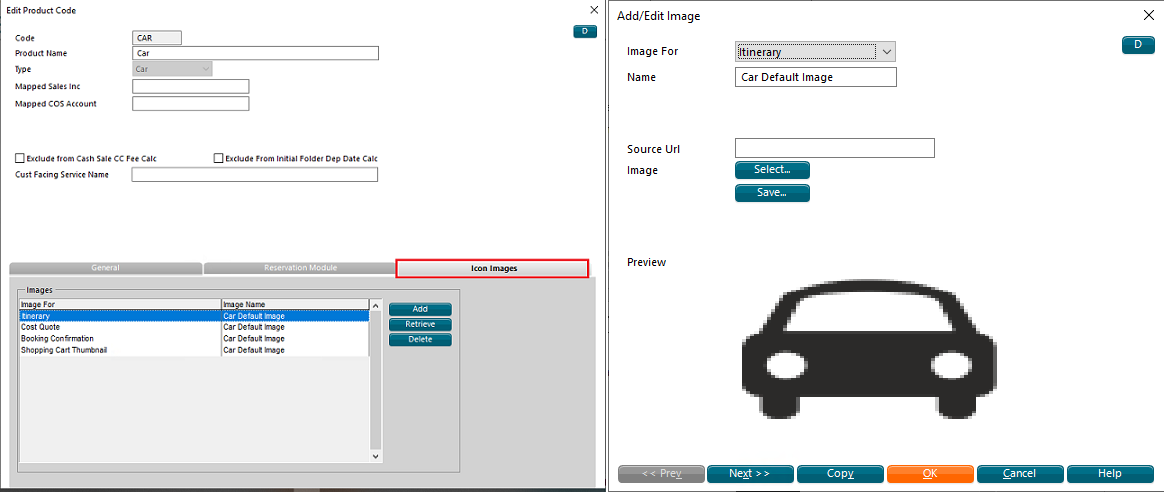 Product database products (item types Car, Transfers and Other only)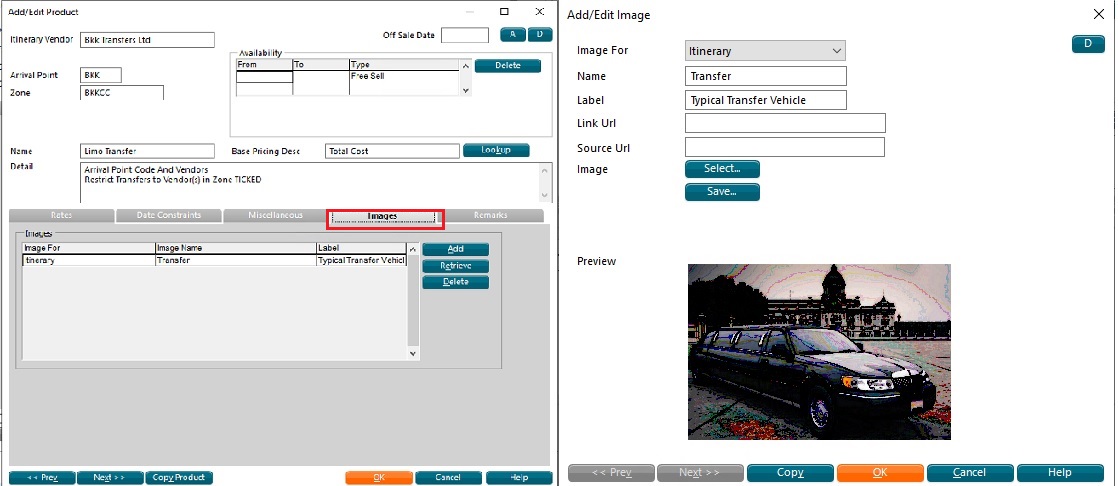 Header and footer images (configured within the images tab of Document setup)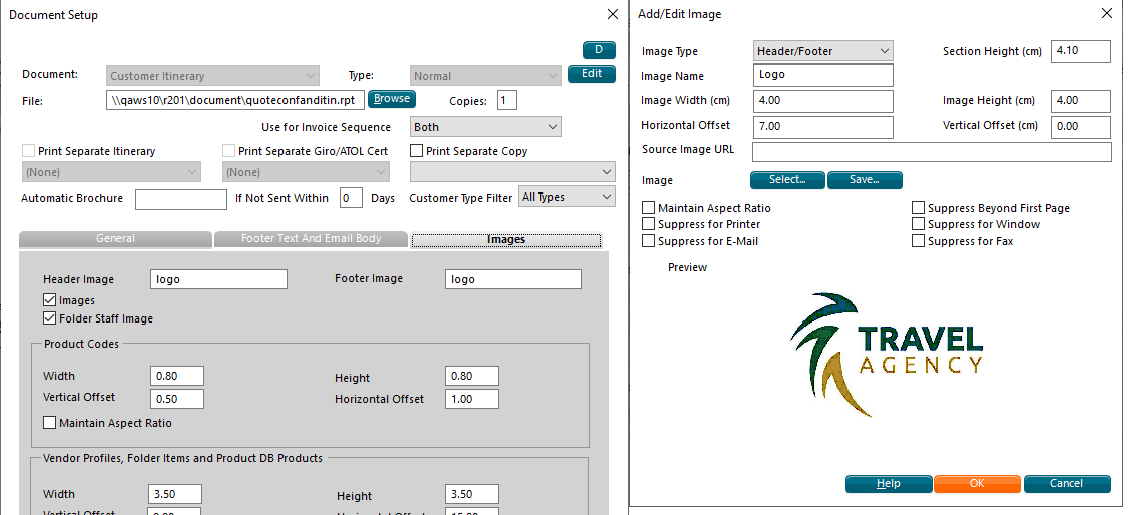 For images linked to destinations, staff members and travel folders, as well as document header/footer images, the size and positioning of the image is configurable when adding or retrieving the image record.
For thumbnail images linked to product codes and images linked to vendor profiles, folder items and product database products, the size and positioning is centrally controlled in the Images tab of document setup.
The values here are set as default to ensure they are positioned correctly on the document, and don't overlap text or interfere with formatting. These values can be altered but we recommend keeping the default values set.
The Images and folder Staff Image check boxes will determine whether any applicable images are displayed on the documentation.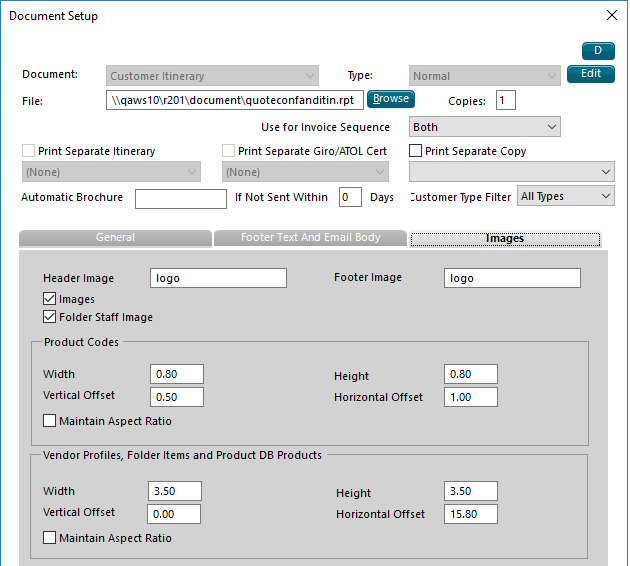 Please find attached an example of an itinerary document making use of header and footer logos, staff image, destination image, thumbnail images for the itinerary items, product image for the transfer item and a vendor image for the hotel item.