Dolphin's reporting module contains a handy feature to open a travel folder directly from a report. This feature is available for any report containing columns for both Branch Code and Folder Number.
When a user chooses to run such a report in preview mode, i.e. by selecting the print to window option to view the data on screen, they can simply double-click on any folder number in the report to open it. The report window will automatically be minimised & the folder will open for the user to view.
For example, a Folder Activity Report is printed to window & the user would like to open folder HQ53217 from the list: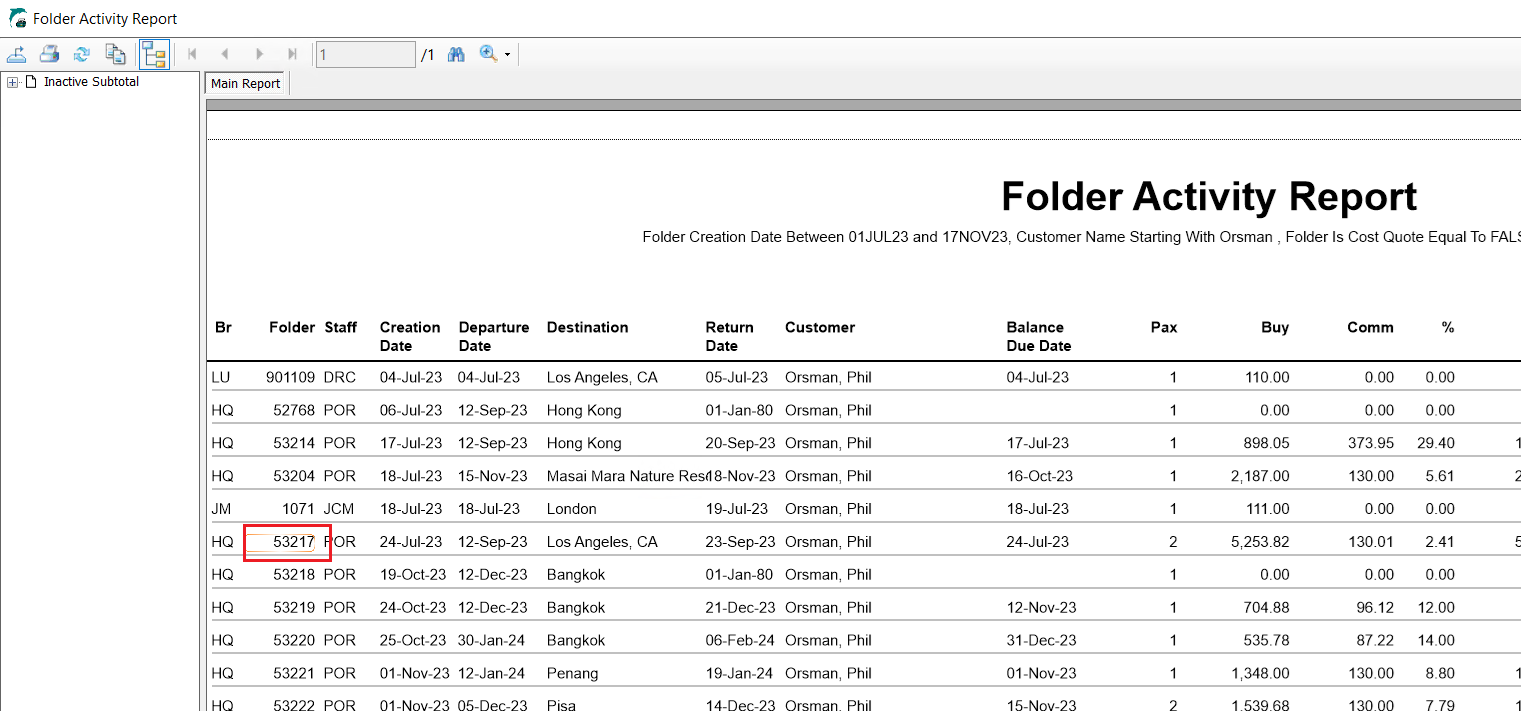 Double-clicking on the number will minimise the report & open the folder:
When the user has finished with the folder they can simply close it & task swap back to the report.
Many of the more widely used reports contain folder details, including:
Item reports
Departure reports
Financial Transaction reports
Receipts & Refunds reports
Vendor Payment reports
A quick way to find out if a specific report provides travel folder access is to highlight the report in the Standard or Advanced Reports list & check the column list in the Description section for Branch Code and Folder No: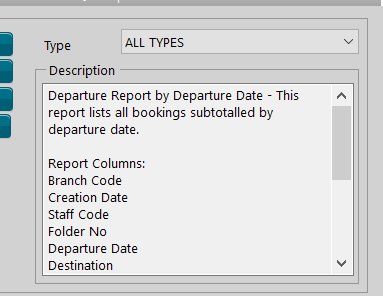 **PLEASE NOTE**: The travel folder access feature is not available when opening a report which has been saved locally or received as an attachment by email.