| | |
| --- | --- |
| Affected Areas: | Folder, Branch Details, User Setup |
| Useful For: | Travel agencies who want to allow their customers to view their day-by-day itinerary information in a storyboard format in a mobile travel application, without creating their own application |
| Introduced In: | 20.042 |
| Feature ID: | 161221 |
Summary of Feature
It is now possible to integrate itinerary information from the Dolphin Booking Management Module (BMM) folder into the Vamoos mobile travel application.
The integration with Vamoos has been phased, and in this second version Dolphin is sending day-by-day itinerary information in a storyboard format to Vamoos. The integration allows an admin person to create story templates within the BMM to transform structured data in the BMM to sentences/stories for Vamoos.
Within Vamoos it is possible for the travel agent to add additional information to the itinerary.
Any adjustments made within the BMM, including the addition of new folder items, deleting of existing items or changing of existing items can be pushed to Vamoos by the travel agent to keep the itinerary information, customer documents and flight information within Vamoos in sync with the BMM folder itinerary.
Any adjustments made within Vamoos are not pushed back to the BMM, and they may be overwritten when pushing information again from the BMM to Vamoos.
If the Vamoos travel application is configured in the BMM, a new button named "Send To Vamoos" is displayed next to the "Save & Close" button on the folder. This sends the day-by-day itinerary in storyboard format to Vamoos, including any flight information if configured. To send customer documents to Vamoos (making them available for customers to view via the app or portal) there are 2 buttons available in the print dialogue, if configured.

When the "Send To Vamoos" button is selected, a new browser window is opened which displays the status of the publishing process to Vamoos. If the publishing step fails, the information page informs the user of this.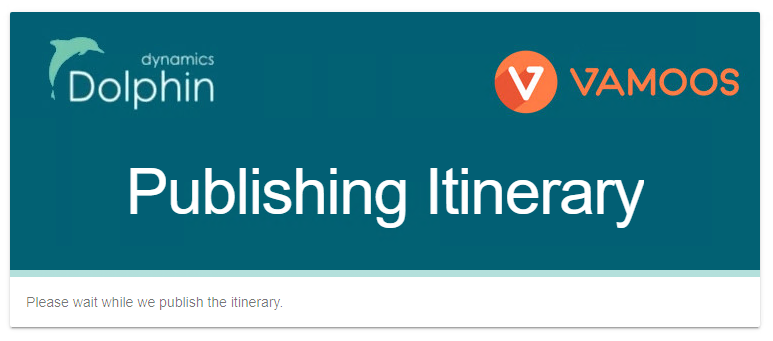 Once the itinerary is successfully sent to Vamoos, the user can login to the Vamoos portal to then continue with any further tasks directly in Vamoos.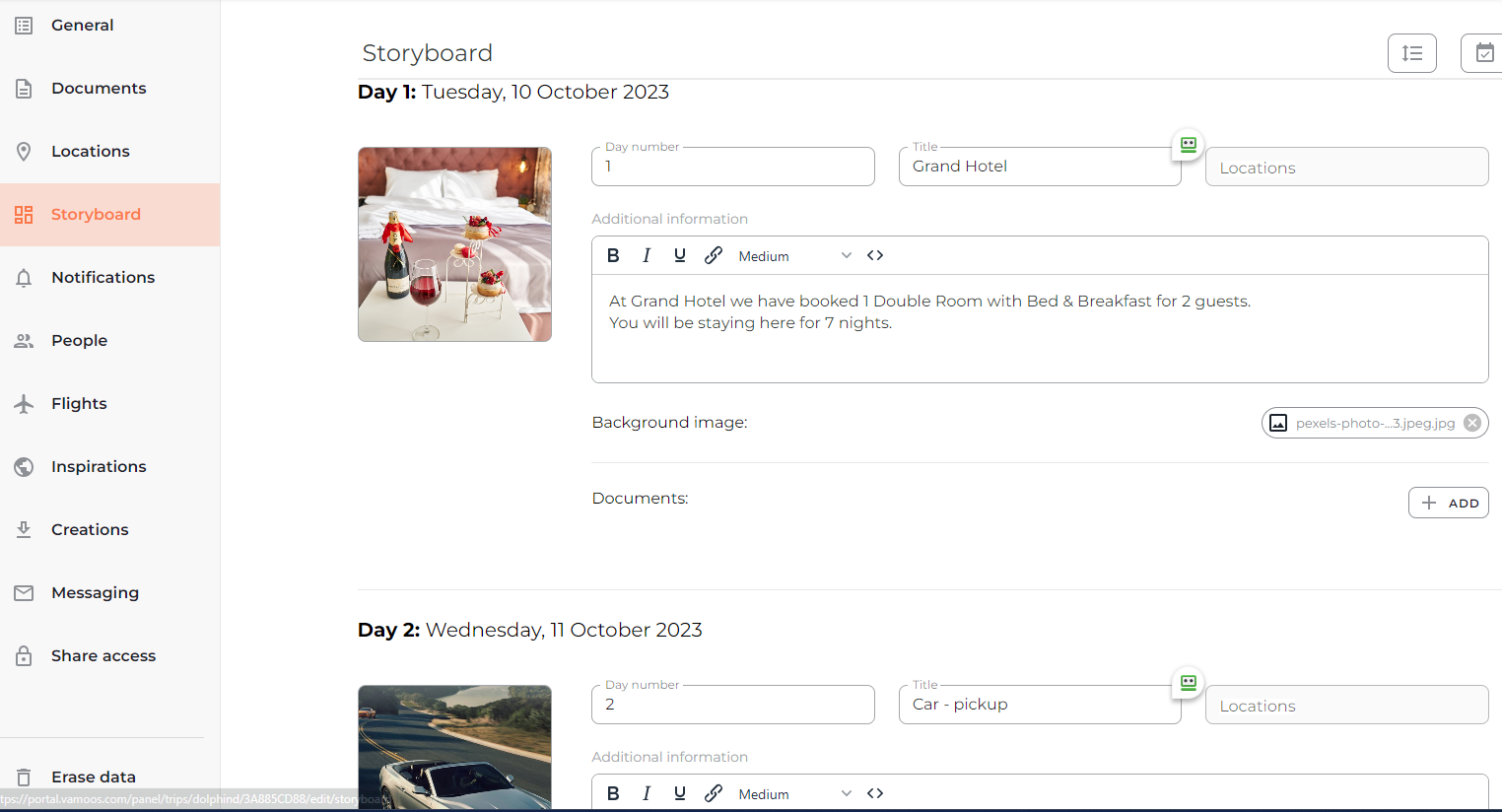 The Vamoos itinerary is available for the end-traveller directly in both the Vamoos mobile travel application, allowing them to view the information directly on their phone while they are travelling, and by logging on to the Vamoos website.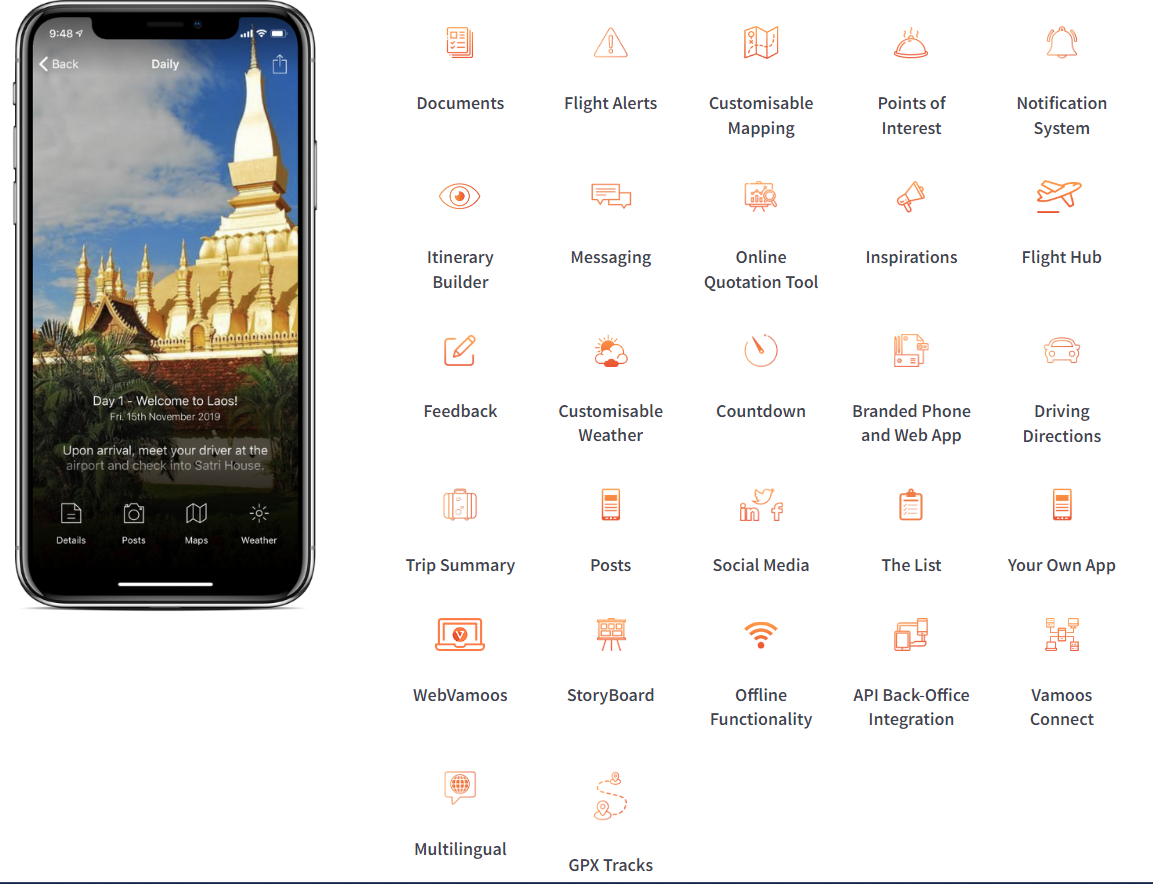 Please contact Dolphin Support if you are interested in having this new integration activated.