Finding things in the Booking Management Module and Reservation Module can be made faster by using Ctrl F to "find" words.
Booking Management Module
Hold Ctrl, type F. Type the word you are looking for in the "Find what" field. (1)
Click 'Next' to move through all matches found for labels.
The "Find" function searches labels only. It does not search text contained in a field (i.e. text entered by a user)
The find functionality searches all visible labels across all tabs. In the example below, it will search for 'print' in General 1 tab through to the Cust/Vend tab.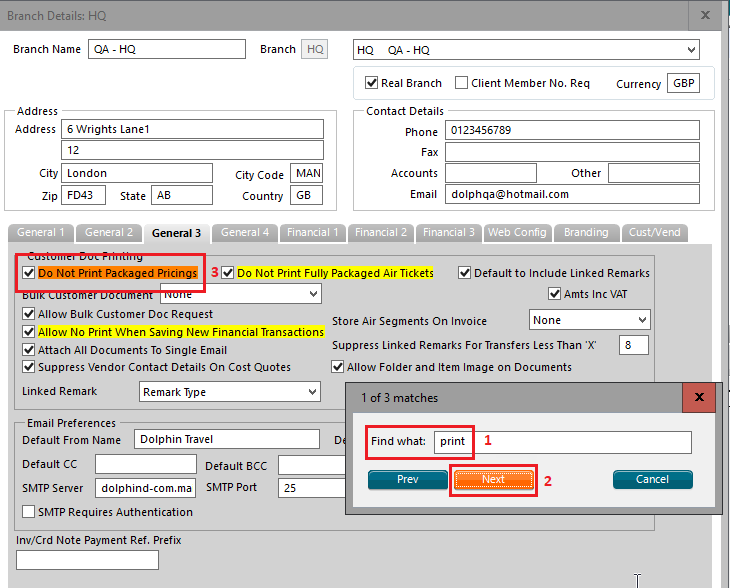 Reservation Module:
Hold Ctrl, then type F
A find dialog will appear. Type part of all of the word you are looking for (1). The number of occurrances will appear.
Click on the down arrow (2) to move through the matching words on the page (3)
This works within any Reservation Module page.