Forget about using post its to remind yourself to call back a client or check if they sent you a copy of their passport. Never miss an important deadline anymore! Instead, use the folder Retrieval field to specify when you wish the Task List to remind you about the action/s you need to take.
For the reminder to work, you will need to:
1- set a retrieval date within the relevant folder so it appears in your task list on that date, ready for you to action:

2- have your user settings configured to show you task list reminders based on a retrieval date. This needs to be setup by your Dolphin administrator.
3- Once these criteria are met, just launch the Task List by selecting this icon

on the BMM desktop or press F7 on your keyboard and the task list will show your to do list for the day: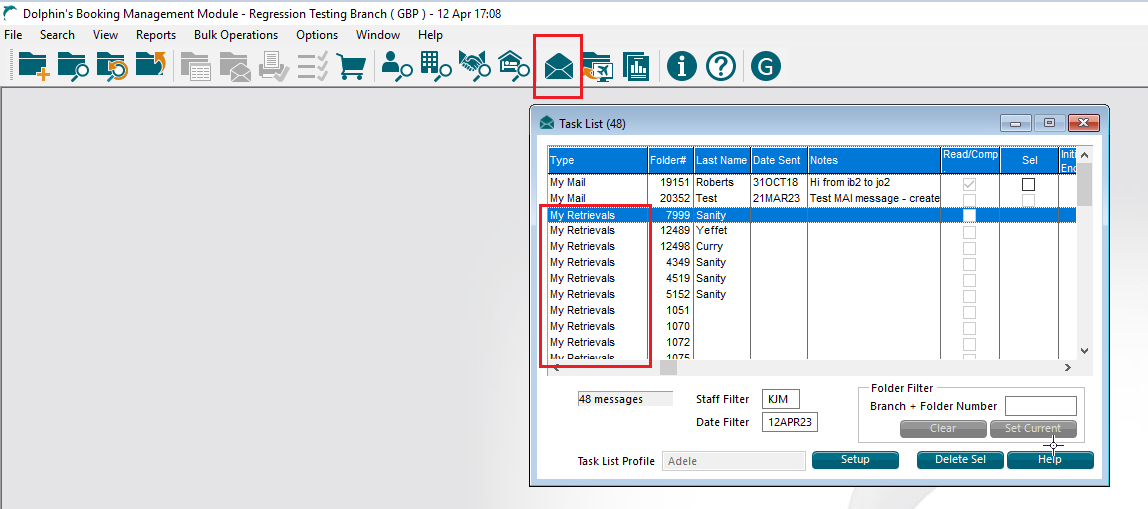 4- You can also use the folder Non-Printing Notes tab to leave a message related to the action you need to take. These notes can be deleted once they are not needed anymore.
5- Once you took the appropriate action, clear the Retrieval field or postpone the retrieval date to a future date if more appropriate. This will ensure that the message is either permanently removed from the task list or temporarily removed until the new date is reached.